3 Experts Share The Digital Trends To Watch Out For In 2022 [DesignRush QuickSights] | News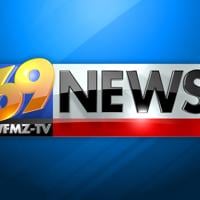 NEW YORK, Jan. 5, 2022 /PRNewswire-PRWeb/ — Worldwide expenditure in the IT industry is projected to reach $4.5 trillion in 2022, showing a 5.5% increase when compared to 2021. As new developments arise, businesses are faced with a greater need to understand the emerging trends.
DesignRush, a B2B marketplace connecting brands with agencies, leveraged its 11,000-agencies-strong network for quick insights – or "QuickSights" – on the trends that are surfacing in tech today.
1) DIGITAL PAYMENTS WILL CONTINUE TO EXPAND WORLDWIDE
As per Aaron Goh, managing director at Launchpad, the development of digital payments will continue to grow, especially in the eastern markets.
"Digital payments have no doubt surged since the last 2 years in the wake of the pandemic and travel restrictions," said Goh. "Association of Southeast Asian Nations (ASEAN) & Asia-Pacific (APAC) markets are exceptionally fast in adopting digital payments and we could be seeing more options and services to transfer payment digitally in 2022."
2) GOOGLE'S TWA WILL IMPROVE THE PERFORMANCE OF HYBRID APPS
According to Piotr Sobusiak, CTO of Applover, Trusted Web Activity (TWA) as a protocol for Android apps is coming into widespread use, making their performance much closer to that of native apps.
"The most interesting digital trend in 2022 will be TWA," said Sobusiak. "Trusted Web Activity is a technology developed by Google that allows you to "wrap" websites in the PWA (Progressive Web Application) standard as an Android application. It is a light "container" for PWA, i.e. Android allows you to upload PWA applications to the Google store, which in operation have very similar capabilities to native applications."
3) NEUMORPHISM WILL BE THIS YEAR'S UI DESIGN TREND
Matt Pettifer, design director at ImageX, talked about the increased design adaptation to neumorphism, an approach that makes embossed user interfaces.
"I believe we'll see a great deal of neumorphism in 2022," said Pettifer. "Whereas skeuomorphism attempts to mimic the real-world appearance of objects and flat design favors a starkly minimalist approach, neumorphism offers a middle ground. Through color choices and shadowing, neumorphism enables an element to appear to emerge from the user's screen."
To help businesses adapt to and make use of the newest digital trends, DesignRush released the January list of the top digital agencies:
1) Blurb Point – blurbpoint.com
Expertise: Performance Marketing, Marketing Automation, SEO and more
2) Intervolgaru – intervolgaru.com
Expertise: Custom App Development, Custom Module Development and more
3) Net Magnet – netmagnet.cz
Expertise: UX Design, Web Application Development, PPC Advertising and more
4) DoLocal – dolocal.co.uk
Expertise: Digital Strategy, Content Marketing, GDPR Consulting and more
5) VlogBox – vlogbox.com
Expertise: App Development, Advertising, Monetization and more
6) SEOSQA – seosqa.com
Expertise: SEO Outsourcing, Web Design, Web Management and more
7) Oppa Digital – oppa.digital
Expertise: Media Buying, Digital Strategies, Business Consulting and more
8) Clixpert – clixpert.com.au
Expertise: Mobile Responsive Design, Reputation Management, CRM and more
9) Panel Marketing – panelmarketing.ca
Expertise: Marketing Plans, Branding, Direct Mail and more
10) Next Level SG – nextlevel.sg
Expertise: Facebook Advertising Services, Video Marketing, Lead Generation and more
11) Predictable Marketing – predictable-marketing.co.uk
Expertise: Lead Nurturing, AI & RPA Marketing, Marketing Automation and more
12) EWM SA – ewm.swiss
Expertise: Branding, Prototyping, Digital Marketing and more
13) Launchpad Marketing – launchpadmy.co
Expertise: SEO, Content Marketing, PPC Advertising and more
14) ProMailing Solutions – pmsagency.com
Expertise: Advertising, Branding, Social Media Maintenance and more
15) Applover – applover.com
Expertise: Software Development, Product Design, Consultancy and more
16) ImageX – imagexmedia.com
Expertise: SEO, Design, Development and more
17) Deyo Digital – deyodigital.com
Expertise: B2B SEO, Organic Traffic Increase, Google Campaigns and more
Brands can explore the top digital agencies by location, size, average hourly rate and portfolio on DesignRush.
About DesignRush:
DesignRush.com is a B2B marketplace connecting brands with agencies through expert reviews and agency ranking lists, awards, knowledge resources and personalized agency recommendations for vetted projects.
Media Contact
Srdjan Rokvic, DesignRush, 8008565417, [email protected]
SOURCE DesignRush

https://www.wfmz.com/news/pr_newswire/pr_newswire_technology/3-experts-share-the-digital-trends-to-watch-out-for-in-2022-designrush-quicksights/article_91edb314-bca5-5d34-a1f8-a523c453b1b6.html