St. Louis County executive defends small-business relief program, political appointments | Law and order
CLAYTON — St. Louis County Executive Sam Page on Wednesday sought to defend his administration's…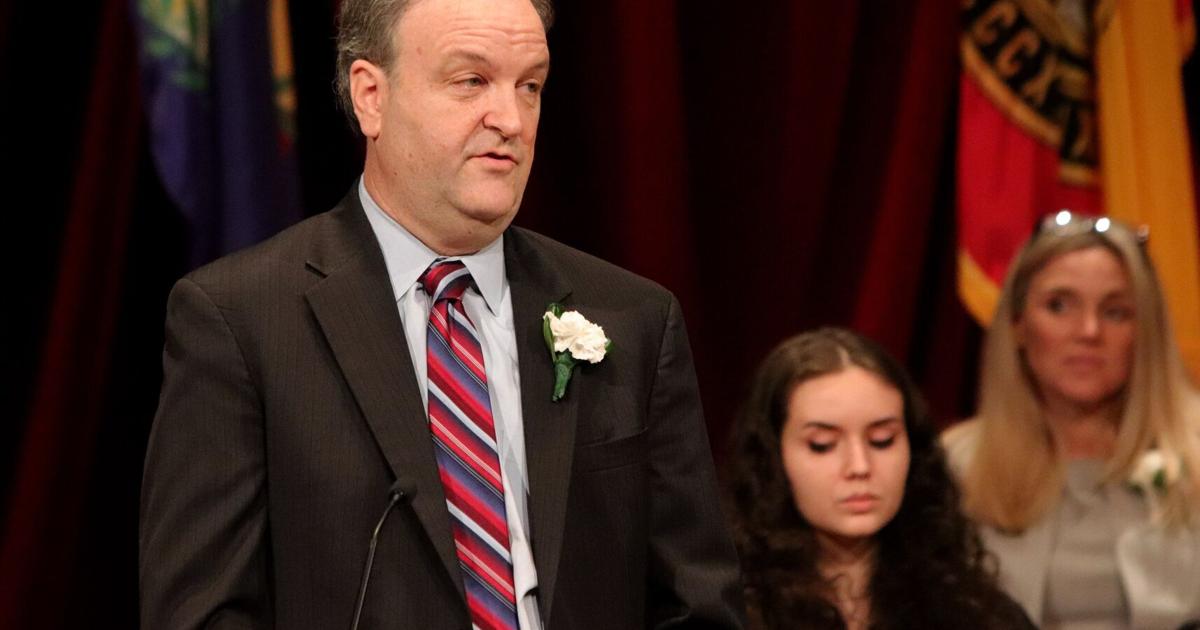 CLAYTON — St. Louis County Executive Sam Page on Wednesday sought to defend his administration's 2020 federal relief program for small businesses the day after one of his appointees was charged with attempting to defraud it.
The indictment Tuesday against Tony Weaver Sr. outlined how the jail "change manager" and former legislative assistant to ex-Councilwoman Rochelle Walton Gray, D-4th District, filed four fraudulent grant applications for a businessman in exchange for agreeing to split the proceeds. Not one of the four applications was successful, according to the indictment.
Page, who fired Weaver Tuesday from the jail job he gave him in late 2019, said Wednesday that Weaver's alleged scheme was "appalling."
"It's appalling and it's not acceptable," Page said in response to questions from reporters during a news conference. "And I fired him immediately as soon as I learned of it."
And Page insisted that the county's application process for the small business grants prevented any fraud.
The county had hired RubinBrown, an accounting firm, and Lewis Rice, a law firm, to set up and monitor the $17.5 million small business grant program, which awarded one-time grants of $15,000 or less to hundreds of qualifying small businesses. The county later hired auditing firm Deloitte to review spending to meet U.S. Treasury guidelines.
But while the four applications Weaver filed were unsuccessful, Weaver was recorded by federal investigators claiming he had helped with "10 other applications," according to the indictment.
That included an application for an individual identified only as "C.K." in the indictment that Weaver said had given him $300 or $400. It was unclear from the indictment what occurred to those applications.
Councilman Tim Fitch, R-3rd District, Councilman Mark Harder, R-7th District, and Jane Dueker, Page's opponent in the Democratic primary, hammered Page with criticism on Tuesday for proclaiming the county's success in preventing any fraud.
"How can you say with confidence that no taxpayer dollars were used?" said Dueker, an attorney and former political adviser to former County Executive Steve Stenger, during the public forum portion of the County Council meeting Tuesday night.
Harder said he would ask the council to adopt a nonbinding resolution calling for a state audit of the federal aid spending from 2020.
Asked by a reporter whether the county would review any other applications with Weaver's fingerprints, Page said Wednesday that the county "would take a second look" but trusted federal investigators to follow up.
"If some funds were awarded improperly, we'll certainly find it … but we've got a lot of procedures in place and I think they worked well," Page said. "And from what we can tell today … no money was given that wasn't appropriate, that wasn't through an application that was done properly."
The small business relief program was funded by $173.5 million in 2020 federal pandemic relief that the council voted 4-3 to cede to Page's administration to spend. Council Democrats voted in favor; the Republican minority on the council opposed the move.
In 2021, Council Chair Rita Days, D-1st District, and Councilwoman Shalonda Webb, who had unseated Walton Gray in the 2020 election, joined with Fitch and Harder in a council majority and questioned the 2020 federal aid spending. That included the hiring of the law firms and auditors.
Page said Wednesday that he would support "anything that the council wants to do to double-check the work of the law firm," but he then appeared to try to ward off the decision by warning that "more auditors will cost more money."
"We'll decide what the appropriate amount of money is to spend on audits and review of the processes that were in place," Page said. "I was criticized early on for hiring an accounting firm and a law firm to establish all of these compliance programs. I was criticized for hiring a second accounting firm to check the work of all these applications, but I believe those processes worked."
Page also defended his decision to hire Weaver in late 2019 to a jail reeling from a series of inmate deaths and scandal. Page, who had succeeded Stenger in April 2019, had vowed reforms at the facility and appointed Weaver as a liaison.
The move was blasted by council Republicans at the time who said it was political payback to secure Walton Gray's support on the council.
Page said criticism of the appointments was just "politics" that "spilled over into the decision to hire Tony."
"Knowing what we know now, sure, you wouldn't want someone like that in a position of trust in government," Page said. "But at the time we brought him in, we didn't … have any clue that an attempt to steal money from the government would be happening."
Asked about Weaver's job performance at the jail, Page said there was no indication he wasn't doing what he had been appointed to do.
Weaver was recorded in the indictment as telling the businessman that he would have to correspond with the councilwoman who is identified in the indictment only as "Jane Doe."
In January 2021, after Walton Gray lost her council seat to Webb, Page hired her as COVID-19 vaccine outreach coordinator for the county, another move that council critics said was payback for voting as a lame-duck councilwoman to retain Page allies in council leadership positions.
Walton Gray lost that job in April of this year after voters approved a charter amendment that affected her classification as a county employee; the charter amendment conflicted with a council ordinance that barred elected officials from holding political appointments for at least two years, a new law that was a response to Walton Gray's hiring.
Page said Wednesday he had "no indication" that Walton Gray knew about Weaver's scheme but said he expected federal investigators to take their inquiry "wherever it goes."
"And if it goes to the former council woman, we'll hear about it," Page said. "I don't know that it does. There's no indication that she was aware of what he was doing."
Posted at noon Wednesday, June 8.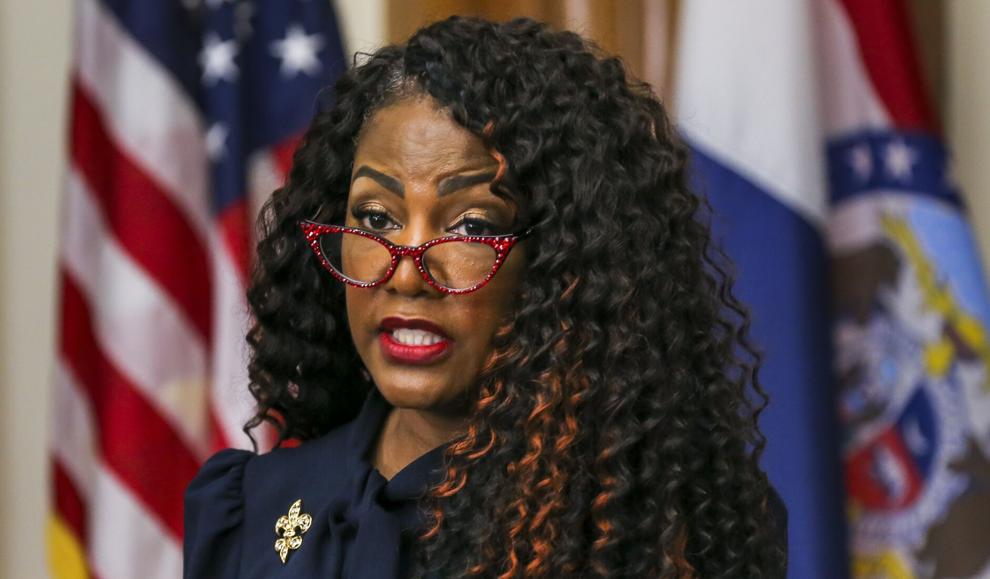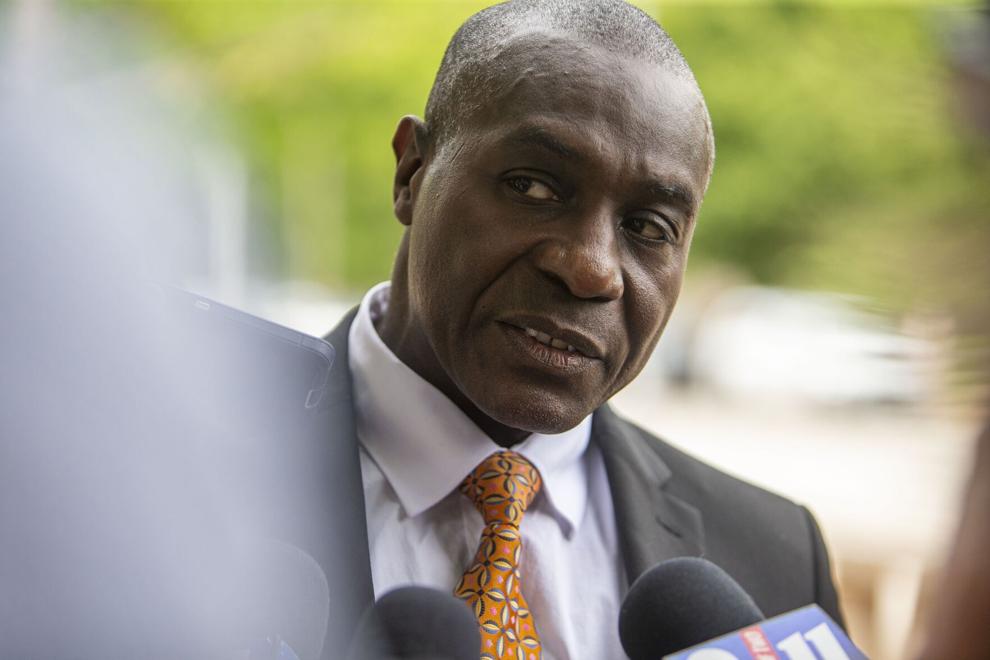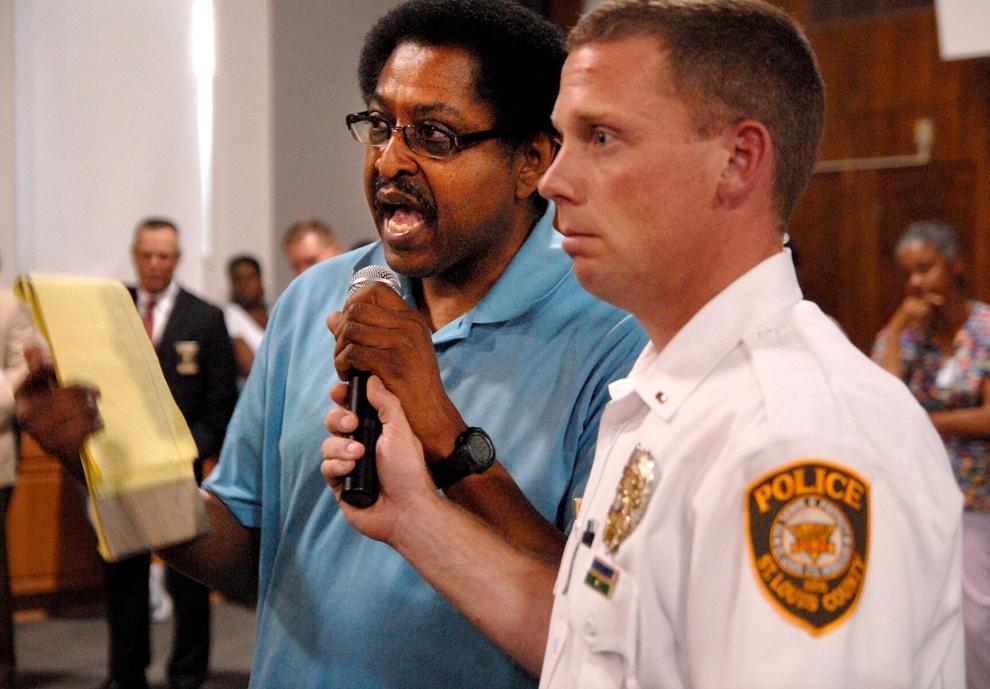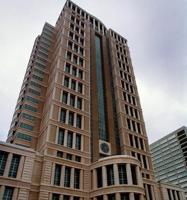 https://www.stltoday.com/news/local/crime-and-courts/st-louis-county-executive-defends-small-business-relief-program-political-appointments/article_eb0c9e43-ed24-50de-9980-5b66308c71a4.html